The 2nd German Selection Sale will take place June 16 @Wilder Holsteins, in Germany nearby the Dutch border. The catalogue is in process and will be ready around May 17.
A preview of what is selling June 16:
- The No. 11 GTPI heifer in Europe K&L OH Monica: Rubi-Agronaut x Josuper x Plain-Knoll Mogul Mariah VG-88!
- 160 GRZG Gymnast out of the Diepenhoek Rozelle cowfamily!
- Several sisters to the top bull Wilder Hotspot P @ RUW!
- High Red Salvatore x Rubicon out of the KHW Gw Aiko cowfamily!
- Several interesting granddaughters of the great Wilder K25 Red, for example an extremely high Red Pace heifer!
- +2740 GTPI Jedi daughter out of the Glenda cowfamily!
- Polled Jedi daughter with almost +2700 GTPI!
- Bandares heifer with +400 GNVI!
- Soloman heifer out of Archrival with high PTAT!
- Several great milking heifers
Many more, keep an eye on our website!
Wilder K 25 VG-86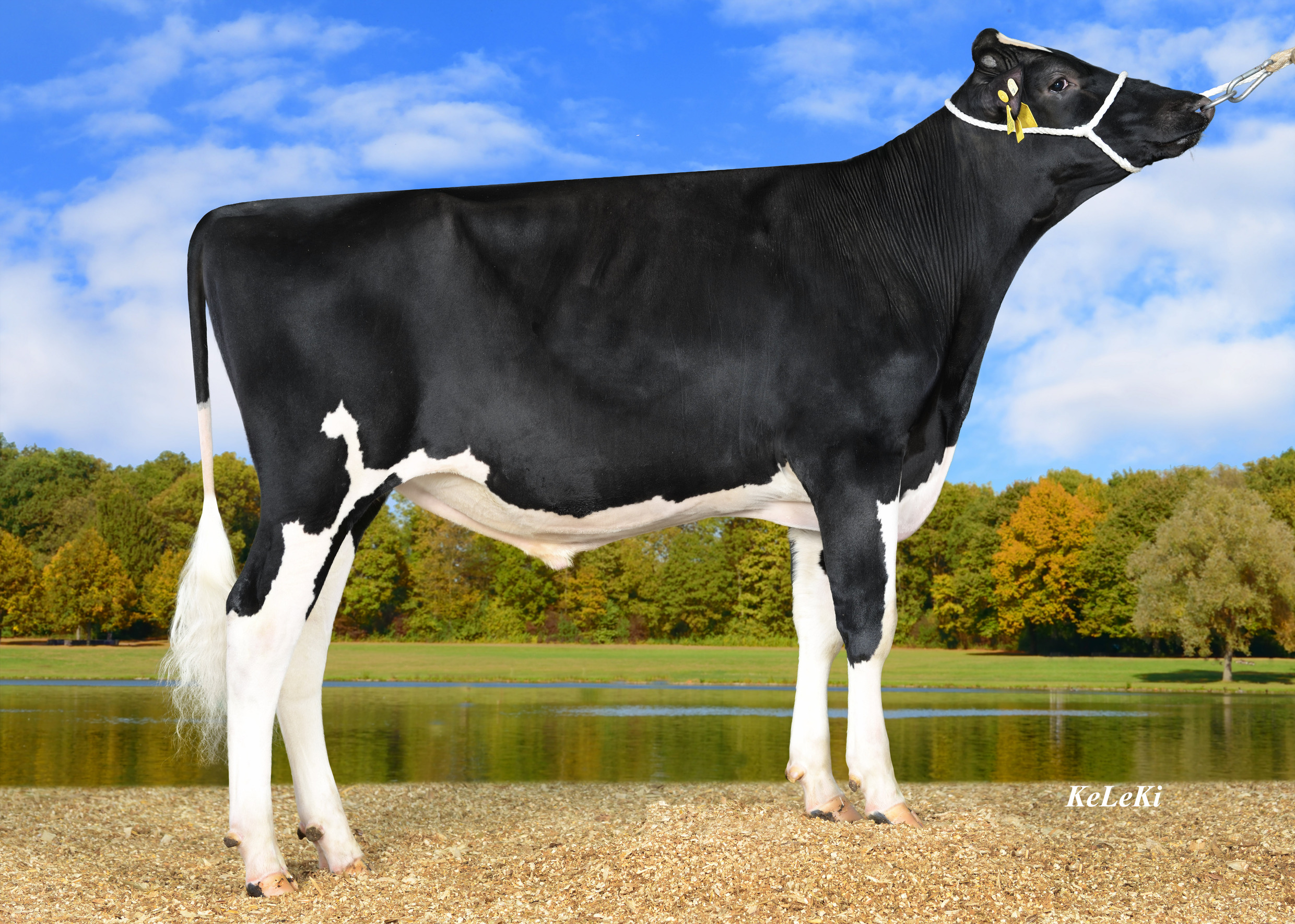 Wilder Hotspot P, by far the highest polled bull in several systems. GRZG 161, making him the No. 1 B&W bull!